Latah County is a vibrant community filled with entertainment, dining, and music. Latah County is also full of many charities and nonprofit organizations that provide help to many different causes. Latah Realty, along with so many others, like to extend a helping hand whenever we can. We are dedicated to giving back to the community in hopes of continually making it a better place for all who live here, including the animals!
Latah Realty allocates a budget for each agent in the office to spend annually on organizations of their choice, whether its for marketing or charity, and many of our agents always make it a priority to donate and get involved with local organizations and charities.
While Latah Realty collectively contributes to many different organizations, a few of our annual focuses are the Moscow Annual Art Walk, Future Farmers of America (FFA), and Breast Cancer Awareness Month.
Art Walk "is a cultural experience open to everyone at no cost, and includes artist receptions, musical performances, and Main Street events" (Moscow). Every year Latah Realty holds a photography competition where we accept photos from anyone in Latah County, and everyone in the office votes on the winners. We award three finalists with cash prizes and frame their work for display at the office. We hand out the awards and announce the winners during Art Walk. Although Art Walk was cancelled this past year (2020) due to COVID we still held the Best of Latah Photography Contest successfully! Art Walk, and Best of Latah, is scheduled for June this year (2021), and we are hopeful it happens without a hitch!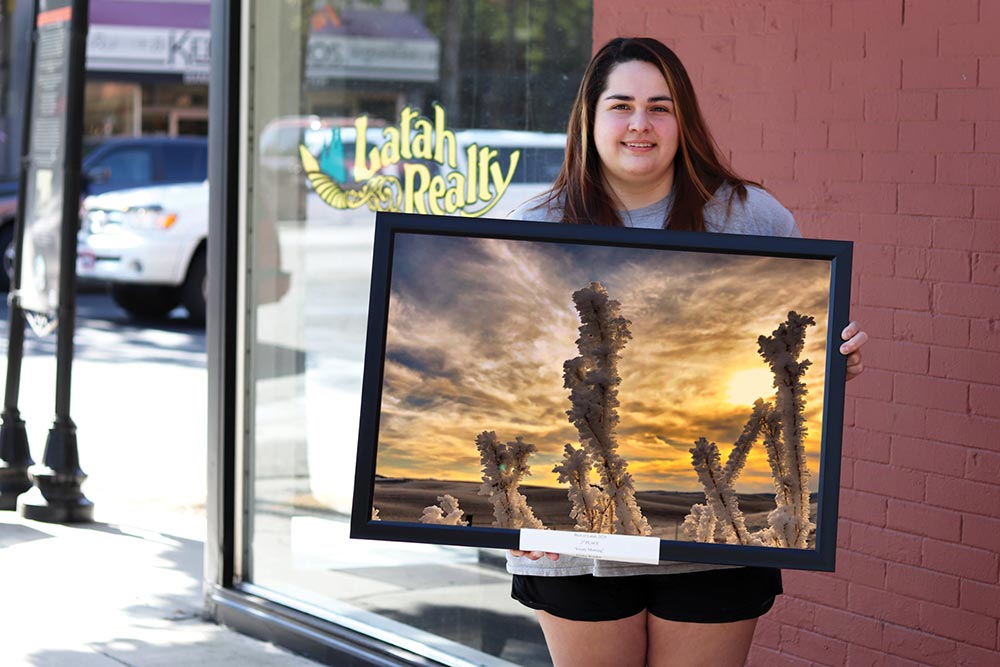 Best of Latah Photo Contest Winner, Elisha Worden
Another Summer activity we participate in is the Latah County Fair. At the fair, Latah Realty donates funds to support Future Farmers of America and their livestock auction. FFA is "an intracurricular student organization for those interested in agriculture and leadership" (FFA). It is always a pleasure when we receive thank you cards from young FFA members, which often include photos of them with their livestock.
Raising money for Breast Cancer Awareness Month is another cause close to Latah Realty's heart. Two of our brokers, Jessica Dahlinger and Darcy Anderson, have personally beat breast cancer! This last year Latah Realty did a campaign where we matched donations that were made to Bosom Buddies, Gritman Light a Candle Foundation, and the Northwest Cancer Foundation of Hope.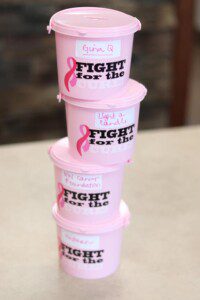 Latah Realty Breast Cancer Awareness Fundraiser 2020
Darcy said, "Being a breast cancer survivor myself and knowing the extent of the expenses, it is important for me to raise awareness to the disease and raise money to support others who are going through their own battle.  Finances should be the last thing on their mind when enduring this!"
Supporting charities and nonprofit organizations is important to our agents and staff because it boosts awareness in our community, which also helps the businesses and agencies who work with them. This allows both to reach a bigger audience, and this leads to a thriving community in Latah County!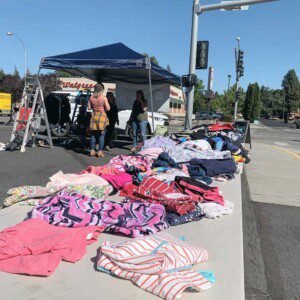 Latah County Board of Realtors Clothing Drive 2020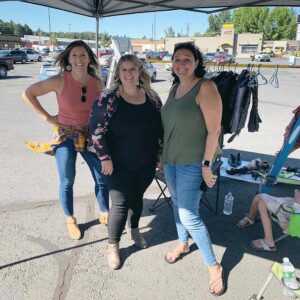 Latah County Board of Realtors Clothing Drive 2020
Along with these three highlights, here is a list of other charities and organizations our agents support annually:
Christmas for Kids
Troy Trojan Boosters/Athletics
Cancer Care Northwest
Return to Riverside
Palouse Cares Food Drive
Latah County Fair Projects/FFA
Gritman Pink Tea, Pink Cocktail
Palouse Empire Gymnastics
Humane Society of the Palouse
Bear Boosters
Potlatch Distinguished Young Women
Relay for Life Hope Run
Paw-louse 5K
Moscow High School Graduation Committee, Moscow Senior Safe & Sober Party  
Deary High School Boosters
Moscow Sharks AAU
Christopher Warren Athletic Posters
Boy Scouts of America
St. Mary's School
St. Mary's Foundation
University of Idaho
Chris Warren's athletic poster for Deary and Deary Sober Graduation
Latah Recovery Center
Potlatch High School yearbook
To learn more about the charities and non-profit organizations in Latah County, click here.