Springtime on the Palouse is hard to beat! The phrase "rolling hills" becomes quite literal as singular stalks begin to sway and swell into a verdant sea of green. Latah County is a bucolic bubble of whimsical charm, and some are lucky enough to call it home (https://www.chrismarlerphotography.com/gallery/photography-guide-palouse/).
As temperatures rise and we start to venture out, here are a couple of ideas for enjoying a Palouse spring from your friends at Latah Realty:
Starting your day with some umph!!
Moscow is home to a number of excellent coffee shops with a variety of home-baked goods with One World Cafe, Cafe Artista, and Bucers all right downtown (https://visitmoscowid.com/). Add that to the Palouse's bevy of breakfast options including The Breakfast Club in Moscow (don't miss the huckleberry zucchini bread), and the Pie Safe in Deary (hello, almond loaf!).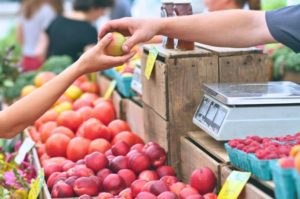 Of course, spring mornings can be instantly energized by not only caffeine, but the buzzing and bustling Moscow Farmers Market every Saturday from 8am.-1pm. (https://www.ci.moscow.id.us/197/Farmers-Market). There is a reason this market has been awarded "Best in Idaho," and consistently is a nationally top-rated market! More than just a stop for local produce, prepared food, and crafts, it is truly a weekly community gathering where you see as many hugs as you do heirloom tomatoes.
Skip the car and get a little closer
While there's really no place more lovely to take a drive, the Palouse is equally full of incredible places to take a stroll. With Moscow Mountain within 15 minutes of downtown Moscow, you can quickly be out amongst ancient cedar trees on a beautiful hike (https://www.onlyinyourstate.com/idaho/ancient-cedar-grove-id/).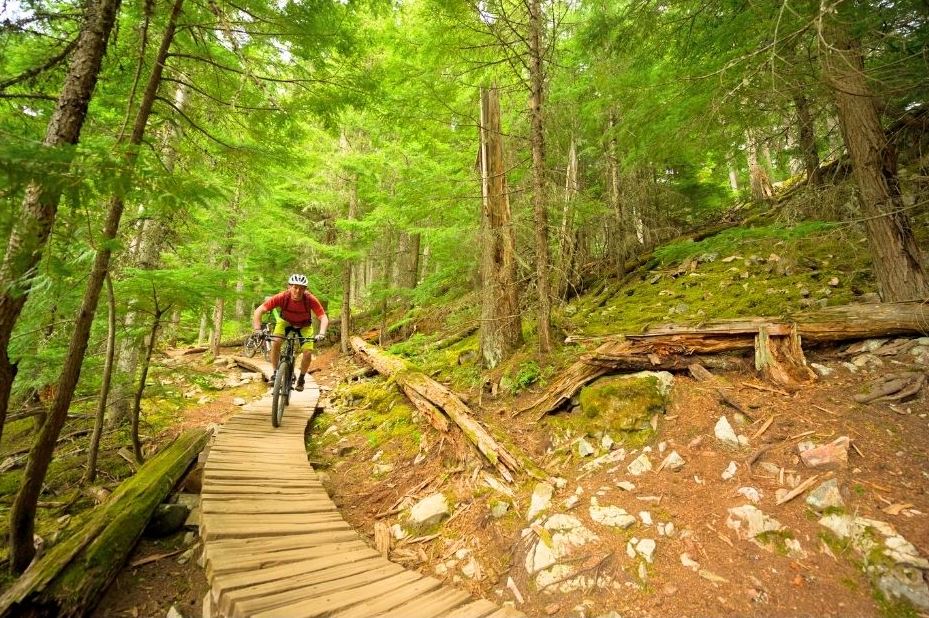 If your feet crave a bike pedal, Moscow Mountain is also home to world-class mountain biking trails (https://mambatrails.org/) and the City has a well-established network of bike paths and trails that not only connect you to any spot in town, but also to the neighboring communities of Pullman and Troy (https://www.ci.moscow.id.us/DocumentCenter/View/1006/Bike-Facilities-Plan-2016-PDF?bidId=).
If an urban jaunt is more your thing, both the University of Idaho campus and Moscow's historic downtown offer a lovely opportunity to view well-preserved examples of architecture from the late 1800's (https://sah-archipedia.org/buildings/ID-01-057-0003). You really shouldn't miss the University of Idaho Arboretum (https://www.uidaho.edu/dfa/facilities/arboretum). It boasts a carefully crafted landscape of natural art with walkable paths and scenic picnic spots. It is open to the public from dawn to dusk.
Don't underestimate local art!
As the Heart of the Arts, Moscow offers an incredible array of opportunities to engage with art in a variety of mediums. It's hard to overstate the sense of place nurtured by art. Local art, in particular, is one of the best ways to feel a sense of belonging.
Recently, the popular new film The Whale, had its Idaho premiere at the Kenworthy Theater in downtown Moscow (https://www.kenworthy.org/). The writer, Samuel Hunter, was born and raised in Moscow. This critically acclaimed work featured easter eggs for some of these, and other, favorite local stops.Although The Whale is a hugely popular movie, those in the area are personally connected to the film because we have walked that street, eaten at that restaurant, and been treated at that hospital. This personal touch in art increases tenfold when you make a point to observe and absorb local work.
One of our favorite ways to actively support and promote art in our community is by participating in Moscow Artwalk (https://www.ci.moscow.id.us/189/Artwalk). Artwalk takes place on the 3rd Thursday of each month from October to May, with a finale in June! This almost two decade long held tradition gives people in our area yet another way to mingle and soak up the ambiance of local culture.