Misty Curry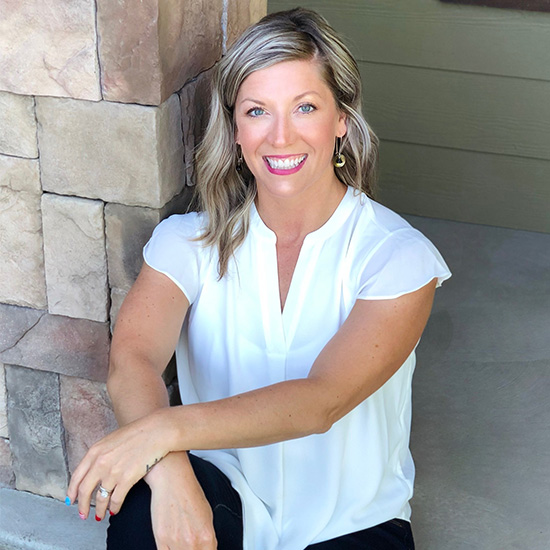 REALTOR®
Office: (208) 883-1525
Cell: (208) 596-9330
misty@latahrealty.com
Misty Curry (Funke) was born and raised in Latah County Idaho. She grew up in a small country town of Bovill. She moved to Moscow where she began her career in 2001. Her professional and community background includes positions at Umpqua Bank as a Lead Associate, board member for United Way of Latah County and currently active as a board member on Palouse Cares. Her relationship with local businesses and non-profits in Latah County has enriched her customer service, honesty and professionalism. Misty's strengths are listening to her clients' needs which gives her the ability to be an outstanding agent for her clients.
Misty resides in Moscow with her husband Mark, where they experienced the purchase of their first home through Latah Realty. In their free time, Misty and Mark enjoy supporting local community businesses and outdoor activities like rafting, hiking, biking, and camping with family and friends.
Testimonials
Misty went Above & Beyond!
Misty went above and beyond explaining everything to us about getting it ready to sell and getting it sold.
Howard & Diane Holt
Misty Has Gone Up & Beyond!
Again, Misty has gone up and beyond to make our selling experience a smooth one. She is always on top of the situation and has things resolved before we even are aware. Great Realtor! We will be using her again in the near future. This was our 5th transaction with Misty and it won't be the last! Thanks again Misty.
The Meier Family
She answered all of our questions
Misty was amazing! We were first time home buyers with no clue how the process worked and she was there to help us through the entire process. She answered all our questions and was in constant contact with us through everything. I won't hesitate to tell anybody I know that's looking for a real estate agent to call Misty. She is on top of everything and even catches the small details that we would never have thought of on our own. Thank you Misty for making this whole process seamless!
Brianne Guier
Misty did a wonderful job!
Misty did a wonderful job! She was on the ball from day one. During our visit to Moscow, she showed us 15+ homes and after we returned to California, she continued to send us listings and home information. We ultimately purchased our house while still long-distance, and Misty did a great job facilitating the details. She was always incredibly responsive, very professional, and friendly! We will certainly recommend her to family and friends. Thanks, Misty!
Aron & Cassie Lum
Misty was an excellent and professional real estate agent!
Misty was an excellent and professional real estate agent. She explained everything in advance as to what the next step would be. She always returned my calls and texts in a timely manner. I would definitely recommend her to anyone needing a great and caring real estate agent!
Becky Galloway
This team is the best I have ever worked with
My wife and I recently contacted Gary Tribble about looking at property but he was leaving town and handed us off to Misty Curry. She gave us a wonderful tour of the area, showed us every possible home and lot that was available all in one day. We chose two lots on Hampton Court which we purchased the next day with her help and excellent support from Sean Wilson. Misty recommended Richard Smith for a building contractor and after interviewing four we chose Richard and he has been wonderful to work with and is pouring our foundation tomorrow.
My wife and I cannot praise Misty, Gary, and your company any more highly. They were very professional, police, helpful, and made the entire experience wonderful. I have bought many homes over the years and this team is the best I have ever worked with. If living in Moscow is as good as our experience so far we will love it.
Michael de Berardinis & Linnette Artz
I have already recommended Misty Curry & Latah Realty
I have already recommended Misty Curry and Latah Realty to several people. I first noticed how quickly the Latah Realty signs with Misty's name would progress from "for sale" to "SOLD." Misty Curry is a knowledgeable professional who keeps her client informed at every step of the process. She possesses enthusiastic energy and a sparkling personality.
Sonia Main
Pleased Beyond Belief
My husband and I had just partnered with a family ineffective agent with a different agency, so our work with Misty and Magan was viewed in comparison with that horrible experience. It made us more aware of our interactions with Misty and Magan and we were please beyond belief with the results and professionalism! Our agents were prepared from day one and had us viewing houses nearly immediately. They guided us through this first-time process, for us, and provided helpful pressure on all parties when needed. Go with Misty and Magan!
Robert and Rachel
We absolutely LOVE Misty Curry. Her professionalism, knowledge, and personality makes all of our home buying/selling experiences smooth and quick. This is our 2nd home buying experience with Misty and Latah Realty. No complaints here and would highly recommend Misty (which we do) to anyone looking to buy or sell a home. Thanks for everything Misty & Latah Realty.
Tessa & Mark Meier
Misty is a 5 Star Agent!
Misty is a 5 star agent! Being first time home buyers, we had very little knowledge of the house buying process. Misty went above and beyond making sure our home buying experience was smooth and easy. We couldn't be happier with our experience, thanks to Misty and the Latah Realty team.
Kevin Cannon
We would highly recommend Latah Realty to everyone
We found Misty Curry via her "For Sale" sign on a trip to Idaho in April. It took us several months to find a home that met our needs. During this time Misty was communicating with us and kept on top of everything. When Misty was unavailable, Angela Carpenter helped us. Both Angela and Misty are excellent Realtors and we would highly recommend them and Latah Realty to everyone.
Johanna McLaughlin
Thank you Latah Realty for helping us buy our dream home!
Angela, Misty, & Ellie were all amazing. We had a wonderful experience with Latah Realty 10 years ago. We had an even better experience this time. Everyone was great to work with and communication was top notch. Thank you Latah Realty for helping us buy our dream home!
John & Nicole Wheaton
Misty was amazing
Simply put, Misty was amazing. She helped us find a home when there were limited options. She helped us navigate the process and kept us up to date. Our transaction became somewhat challenging and Misty really helped keep it as smooth as possible. If we had a question Misty was on it and got right back to us. We truly felt that she was on our team, working hard for us!
Zach Balmer
Misty is very kind and honest
Misty went above and beyond for us! She stuck with us while we were selling our house in Oregon and quickly figured out what type for property we were looking for. Not only did she show us all of the properties we were interested in, she also found new properties to show us that weren't even on the market yet! Misty is very kind and honest and we will recommend her to everyone we know! Thank you Misty for being amazing!
TJ & Whitney Heitstuman
She changed gears with no fuss
Misty and I started looking at land. When I changed my mind and decided to look for a place in town, she changed gears with no fuss. Not only did she hike all over 40 acres with me, but she was pregnant with twins! When she had to go on maternity leave, the Latah Realty team stepped in and took care of me through closing. I am so pleased, I was able to get exactly the starter home I wanted thanks to Misty's patience and dedication. Her daughters will be so proud of their mom when they grow up!
Kim C.